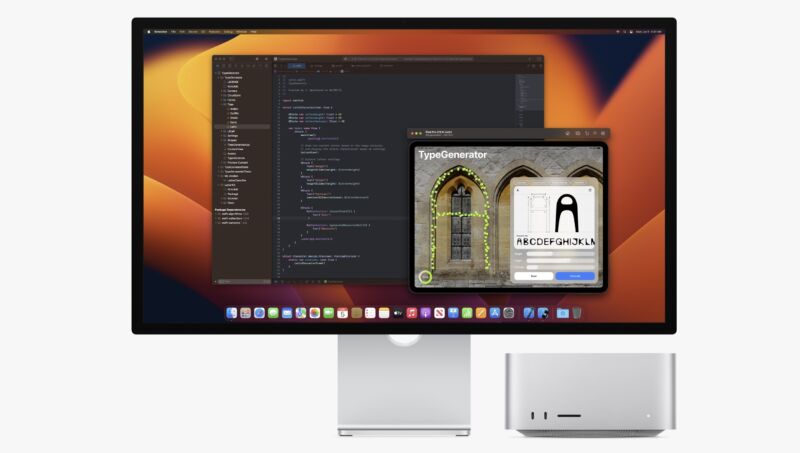 CUPERTINO, Calif.—The Mac Studio will be refreshed this summer with chips based on the M2, including the M2 Max and new M2 Ultra, the "most powerful chip" ever released "for a personal computer."
The M2 Pro and M2 Max have previously been seen in MacBook Pro models released late last year, but the M2 Ultra will be a first. In the M1 line, the Ultra was the top-of-the-line chip with substantially better performance than the Pro or Max—particularly in graphically intensive tasks. M2 Ultra will support 192 GB of unified memory, 800 GB/s memory bandwith, and a 24-core CPU and up to 76 cores of GPU. Apple claims the M2 Ultra will work 30% faster than the M1 Ultra, and that a single system with the Ultra can work machine learning datasets that would choke systems with discrete GPUs.
The M2 Max is "up to 50 percent faster" than the prior Max-based Studio, according to Apple, and features a 12-core CPU, 38-core GPU, and up to 96 GB unified memory, with 400 GB/s memory bandwidth.
Read 2 remaining paragraphs | Comments
Ars Technica - All contentContinue reading/original-link]