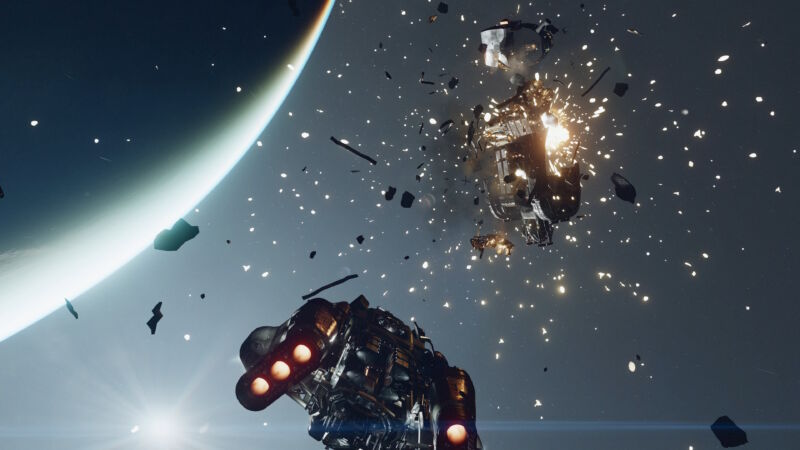 At this point it's more than fair to say that Bethesda has a reputation for massive, ambitious RPGs that can be absolutely riddled with bugs, at least at launch. Bethesda has even leaned into this reputation a bit, warning players of "all new spectacular issues none of us have encountered" ahead of 2018's Fallout 76 launch.
But Bethesda parent company Microsoft is promising a different launch-day experience ahead of this fall's release of galactic-scale space RPG Starfield. In an interview with Giant Bomb Monday evening, Head of Xbox Game Studios Matt Booty said that he has visibility into the developer's internal bug counts and that "just by the numbers, if it shipped today, this would have the fewest bugs in any game from Bethesda [that] has ever shipped, and we've got more time to go."
Of course, measuring a simple count of bugs doesn't account for their potential severity—the kind of odd visual glitches we saw during Cyberpunk 2077's launch are less significant than the kinds of bugs that can make a game literally unplayable. We'd also note that promising the fewest bugs of any Bethesda game is like promising the fewest rats in a New York sewer tunnel—quite a low bar to clear.
Read 4 remaining paragraphs | Comments
Ars Technica - All contentContinue reading/original-link]